10th Anniversary of the Carmel Artomobilia August 25-26
Artomobilia's
John Pitts
visits these amazing collector car garages and talks with the owner enthusiasts about their love and dedication they have for their cars. It also gives just a taste of what you will see when the
Carmel Artomobilia
returns to the Carmel Arts & Design District in Indiana on Saturday, August 26, 2017. With over 400 classic vehicles on display, which ones are you eager to see? Let us know in the comments.
The Mustang Man Builds a Classic Collection
For longtime Carmel Artomobilia supporter Dr. John, collecting cars is just who he is. "I grew up in an age when working on a car is what you did for fun," he says. "I am a Mustang man from way back." His garage is filled with plenty of classic ponies, although his favorite models are the Boss Mustangs. "My favorite is the 2011 Shelby GT 500 because it is the last year that Carroll Shelby was involved. He died the next year." Dr. John's collection also includes a Shelby GT 350 Gulfstream Aqua convertible once owned by Shelby. Only 194 of these cars rolled off the line in 1969, which makes it a very rare addition.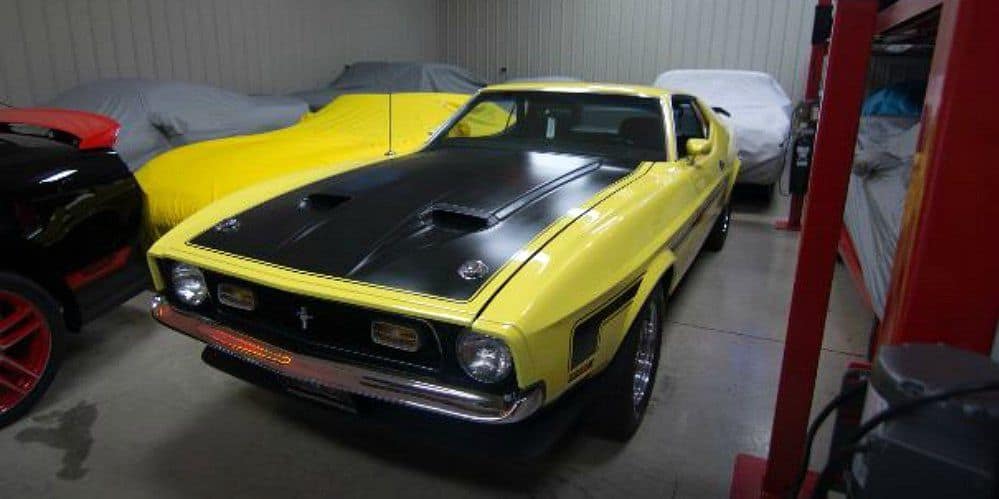 Smokey and the Bandit Fan
Growing up in the 70s, Dr. John has an affinity for black and gold
Trans Ams
. "I missed the muscle car era," he says. "I am a
Smokey and the Bandit
fan. I collect the Special Edition models, which have slightly different eagles on the hood."
Sharing His Collection with Lovers of Classic Cars
Having enthusiastic collectors like Dr. John involved is the reason why the Carmel Artomobilia continues to grow year to year. He can always be counted on to bring some amazing cars to the event. His passion for classic cars shows in the depth of his collection. From exotics to Mustangs, Dr. John proves variety is the spice of life.
Art Lovers and Car Enthusiasts Celebrate
The Carmel Artomobilia
, presented by ADESA, is a two-day celebration of automotive art and design and the unending passion we have for our classic and collector cars. The 10th anniversary weekend festivities kick off Friday, August 25 with
Fuelicious: A Celebration of Wheels + Wishes
, an exclusive event on the grounds of the Lucas Estate that features 50 distinctive collector cars. Fuelicious also benefits the
Indiana Children's Wish Fund
. On Saturday, August 26, the downtown streets of Carmel's Arts and Design District come alive with music, food, shopping and 400 of the most spectacular collector cars around. It's classic car love for everyone in the family!
Meet Classic Auto at the Carmel Artomobilia
Classic Auto Insurance
is proud to support the 2017 Carmel Artomobilia and classic car collectors everywhere. Visit our booth at the event, and let us help you customize the perfect insurance policy for your one-of-a-kind car. Our expert staff will answer all your questions and help you find the right coverage for your needs. Visit our website at
www.classicins.com
or call
888-901-1338
and see how we can help safeguard your dream car collection.